Case study
The Vyne
Sherborne St John, Basingstoke
Constructed between 1500 and 1520, The Vyne is a spectacular Tudor mansion steeped in rich history, with many fascinating stories taking place under its roof. When storms hit hard in Winter 2015, the roof started to fail and The Vyne had to be rescued using Keymer Traditional Antique Plain tiles.
This family home was originally built for Lord William Sandys, one of King Henry VIII's Lord Chamberlains. Surrounded by ancient woodlands and 13 acres of stunning gardens, this beautiful Hampshire home has also inspired great authors such as Jane Austen.
The Vyne was passed to the National Trust in 1956 and since then visitors from far and wide have visited this precious piece of historical architecture.
The 1,600m² roof of this former Tudor "power house" was suffering from a leaking roof, a crumbling chimney and rotten roof timbers.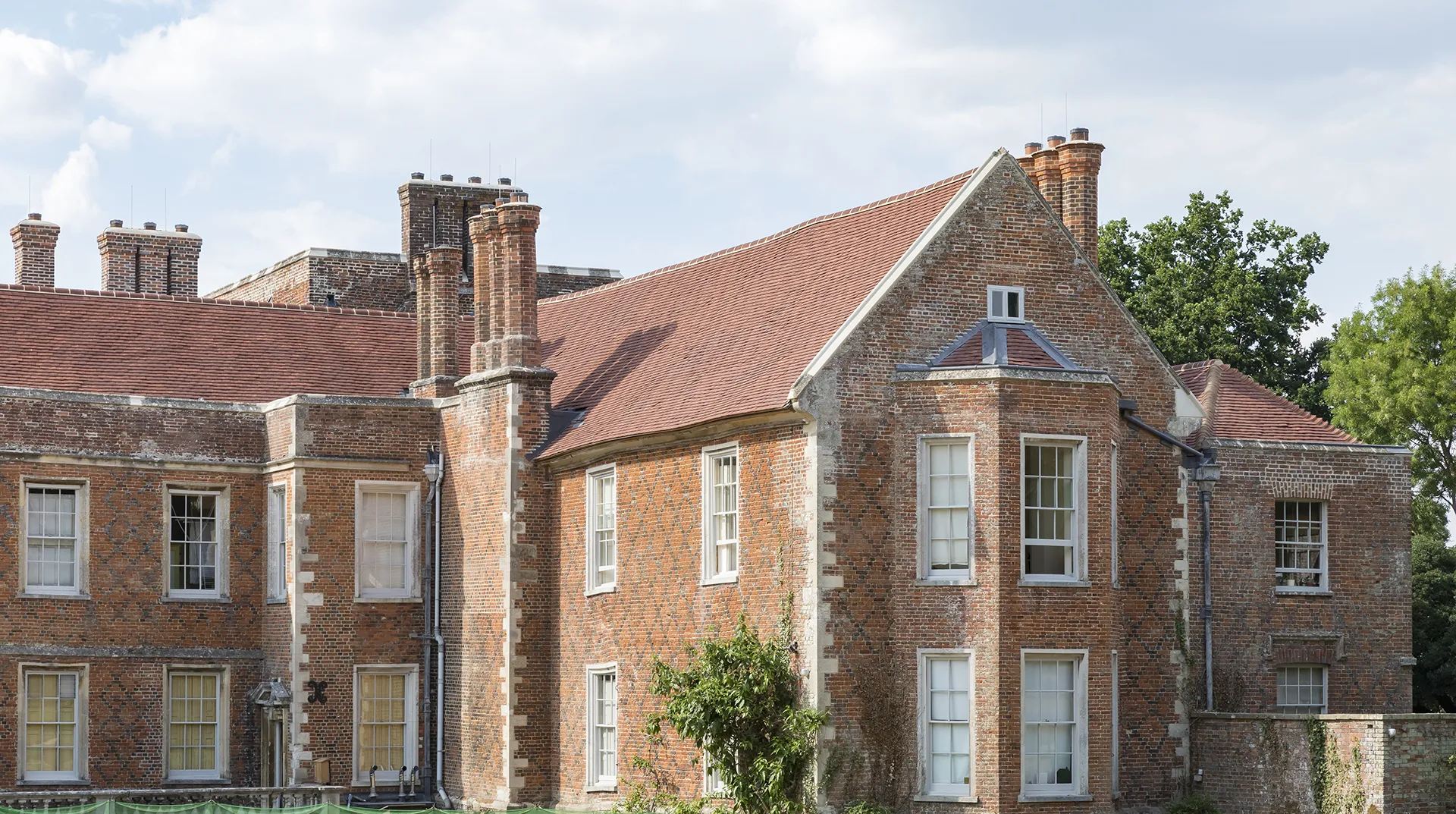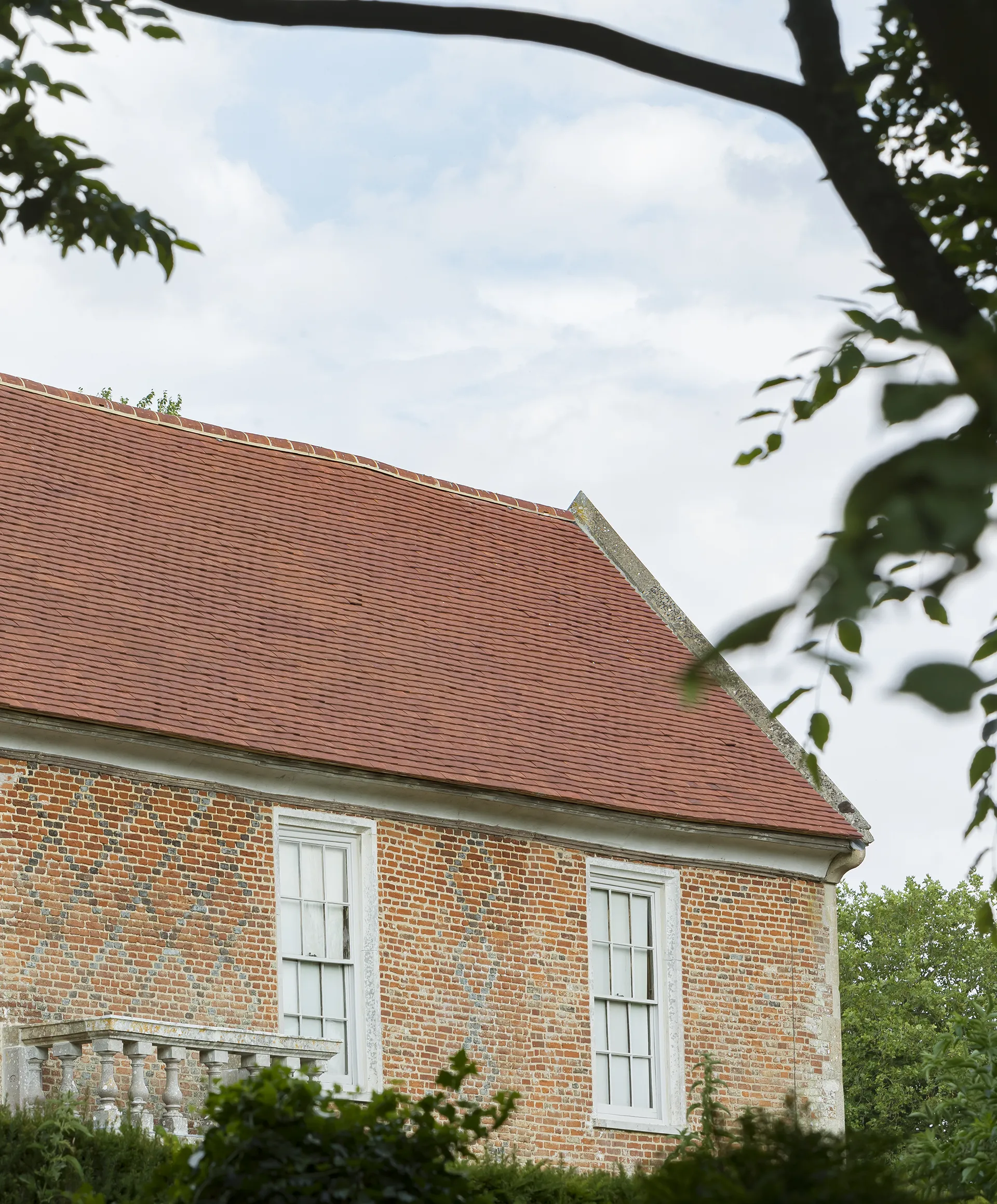 It took a  £5.4 million project to construct a brand new roof, which would mean replacing all 71,000 tiles, rebuilding chimney stacks, fixing battens and leadwork and installing new insulation. Having carried out small patch repairs in the past, this was the first major roof refurbishment since 1842.
Keymer handmade clay tiles were chosen to help return the roof of The Vyne to its former glory. Keymer is the only manufacturer still using Weald clay to craft roof tiles by hand. This material was a natural choice for this project as it is native to the local area and would have likely been used on the original roof as it can be found in the ground deep beneath The Vyne estate. Keymer Traditional Antique plain tiles were selected for their inherent character which will age beautifully over time.
What products did we use?