Case study
Chideok Church
The Chideock Memorial Chapel, part of the Manor of Chideock, is a building rich with ancient English and religious history. Starting life as nothing more than a barn in the grounds of the manor house, it became a place of secret Catholic worship in the wake of the of the Civil War, before Humphrey Weld, and then his son, Charles, transformed the barn into a beautiful church, dedicated to Our Lady, Queen of Martyrs and St. Ignatius, founder of the Society of Jesus.
Obviously, with such incredible history running through the building's very foundations, any construction work on the chapel needed the utmost care and attention to detail. Every action would need to be sympathetic to that history and enhance rather than dilute the chapel's architectural integrity.
The Keymer Heritage team at created two bespoke clay tiles for the dome. The first was an interlocking spearhead tile, specifically created to visually reference original old tiles recovered from the barn (even before it became the chapel it is today). These were manufactured in two colours (red and black) to provide a striking and complex zig-zag pattern on the completed dome. The second style was buff hip tile, with a barley rub twist on the façade.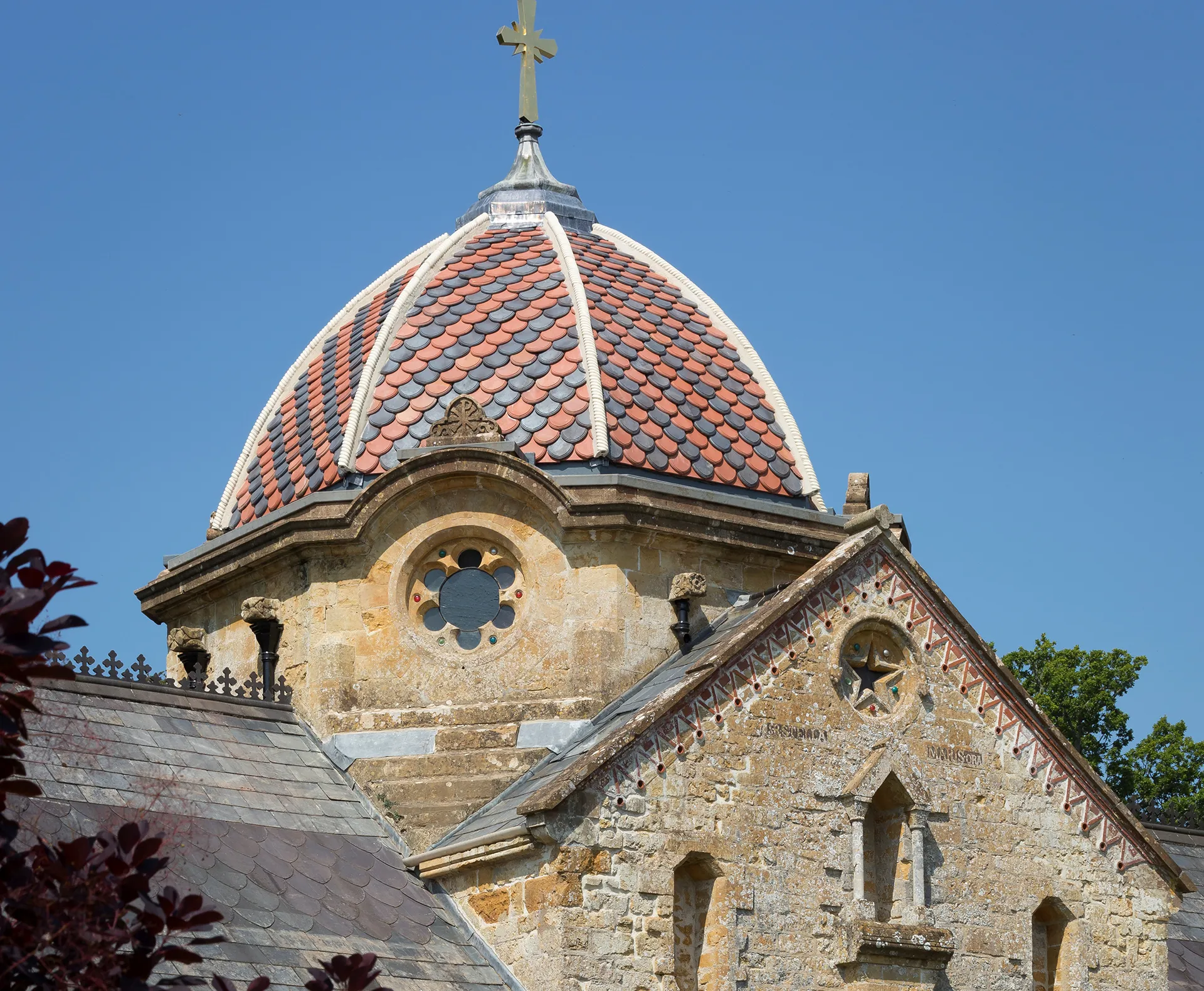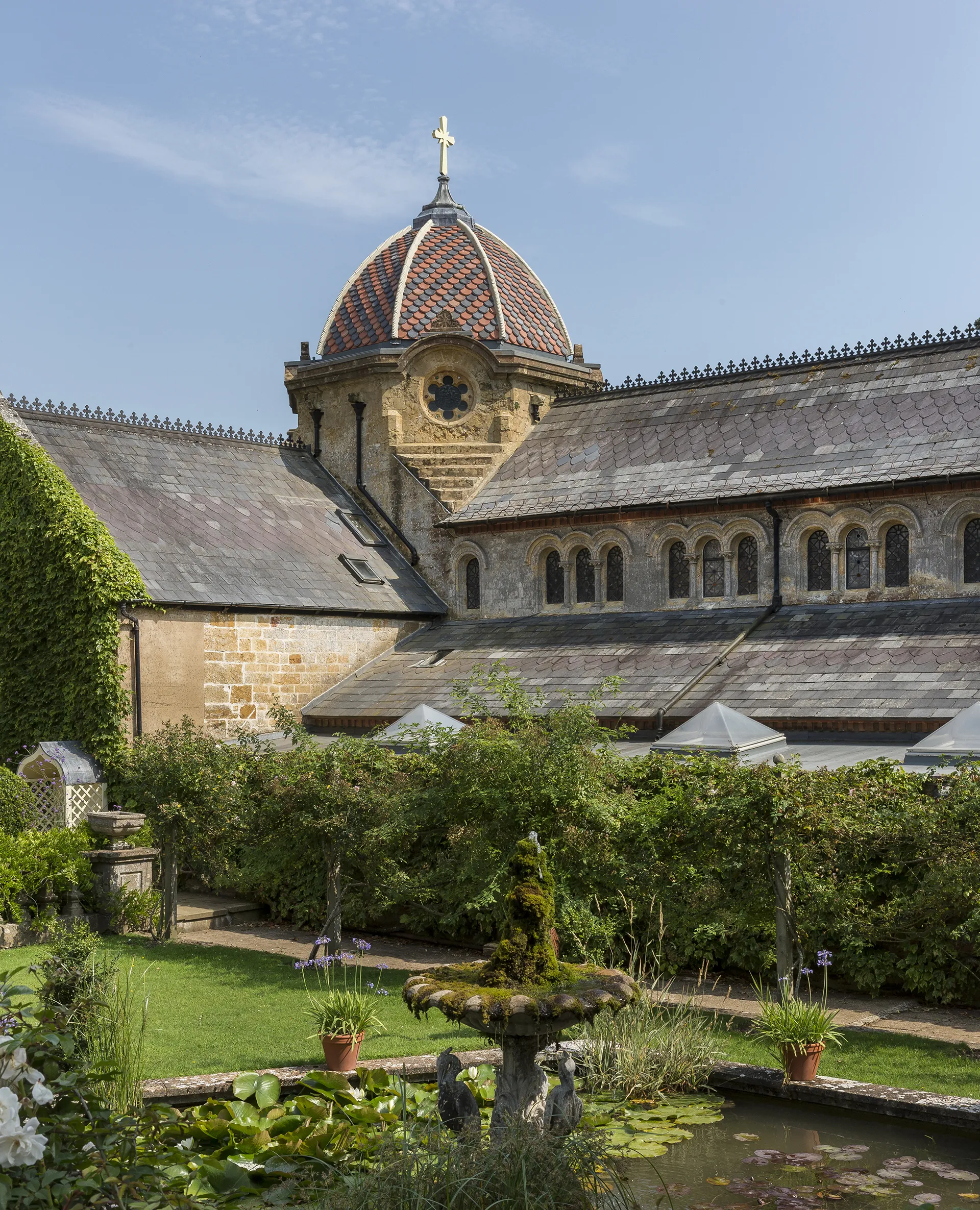 Taken together, these choices have played a huge role in defining the character of the finished project. Domes of this sort are unusual within the UK and of those that do exist, there aren't many with the age and history of Chideock, so it was important the project's design was worthy of its rarity. With the bold red and black tiled roofing pattern, the dome crowns a truly beautiful old building, drawing the eye and yet.
What products did we use?