Set in 84 acres, the brief for this project was to embody the spirit of the English country house and estate, using a design which embraced its context and landscape whilst providing a carbon neutral response to climate change. The project was subject to rigorous planning process to achieve consent under PPS7.
The house engages in the dialogue of critical regionalism, a progressibe design practice which is infused with the spirit of local identity. The relationship with the landscape takes precedence, with the central core and four oast towers growing from the contours of the hill.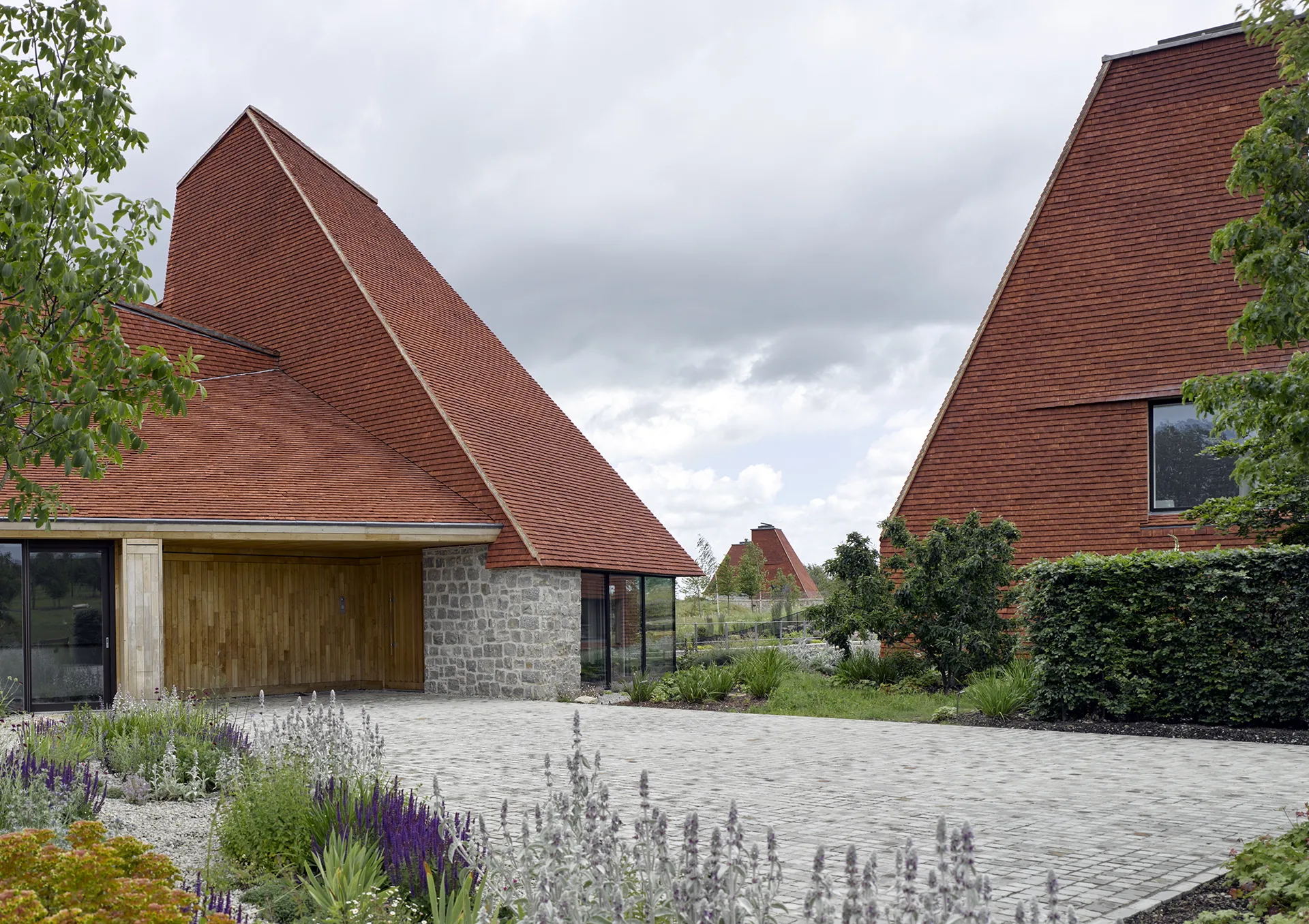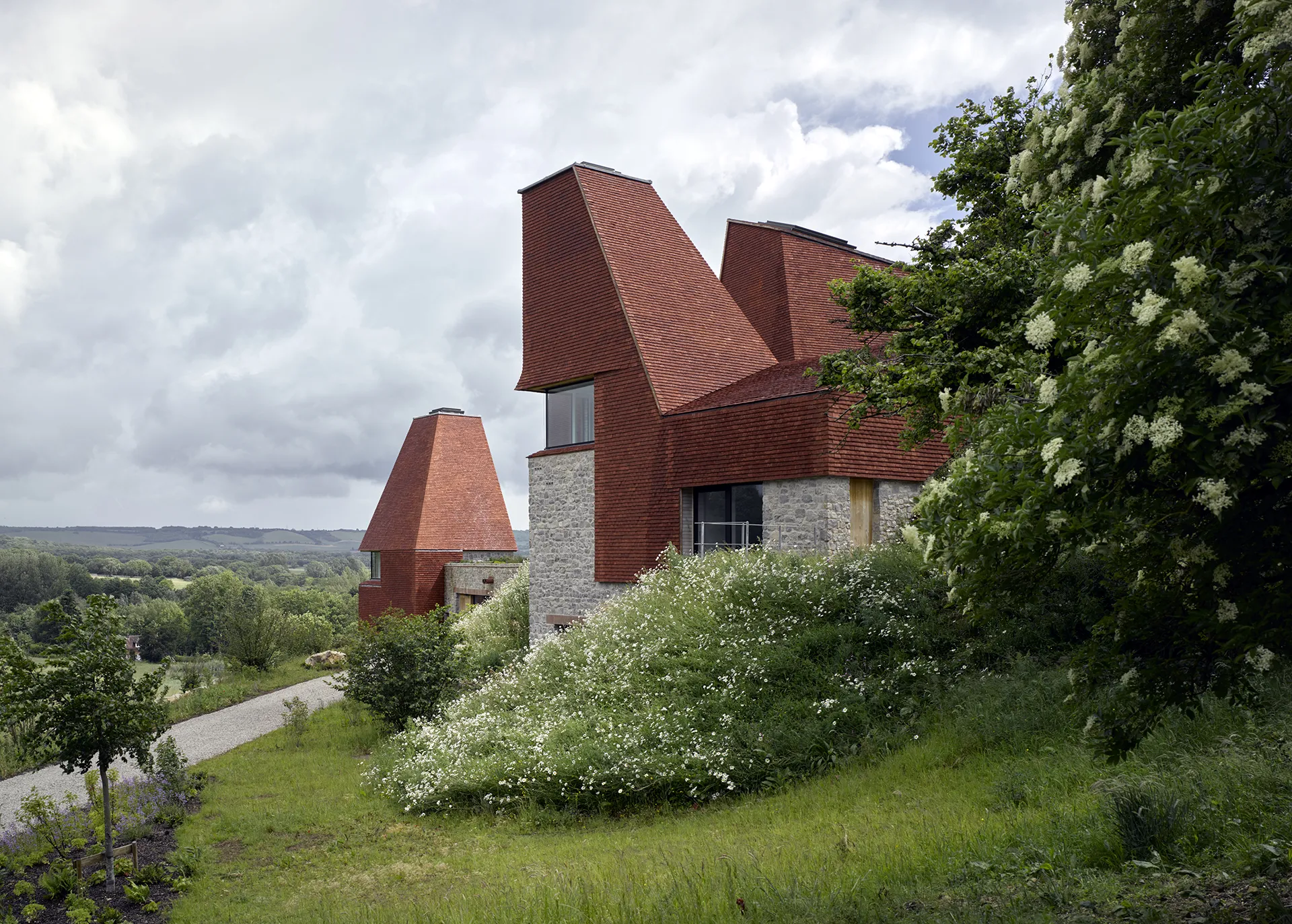 The language of the oast is manipulated to provide a contemporary passive environmental response which manifests itself as a sculptural roof form.
This project was winner of the 2017 RIBA House of the Year.
What products did we use?