Case study
36 Storeys Way
Architects Cottrell & Vermeulen were commissioned by Churchill College to help address the institution's growing demand for on-campus accommodation. The vision for a new building at 36 Storeys Way required a combination of aesthetic quality and day-to-day utility, slotting seamlessly into the diverse architectural surroundings of the University of Cambridge.
One key aesthetic reference was the collection of Arts and Crafts 'pepper pot' houses situated adjacent to the identified site. The architects turned to Keymer to help create visual continuity between the old and new. The solution was a brick cladding system that extended the tiled language of the 'pepper pot' houses, whilst offering contrast and variation set against other buildings.
Keymer's Heritage Services team rose to the challenge, commissioning the creation of a bespoke clay tile specifically designed for the project. The tile, named the Keymer Churchill Red, carried through the same high quality specification as existing bricks – like for like in colour, handmade aesthetic and texture – but with the introduction of a bullnose finish. The bespoke creation also allowed for variation in tile forms, such as tiled skirts, allowing for a more contemporary installation on the facade.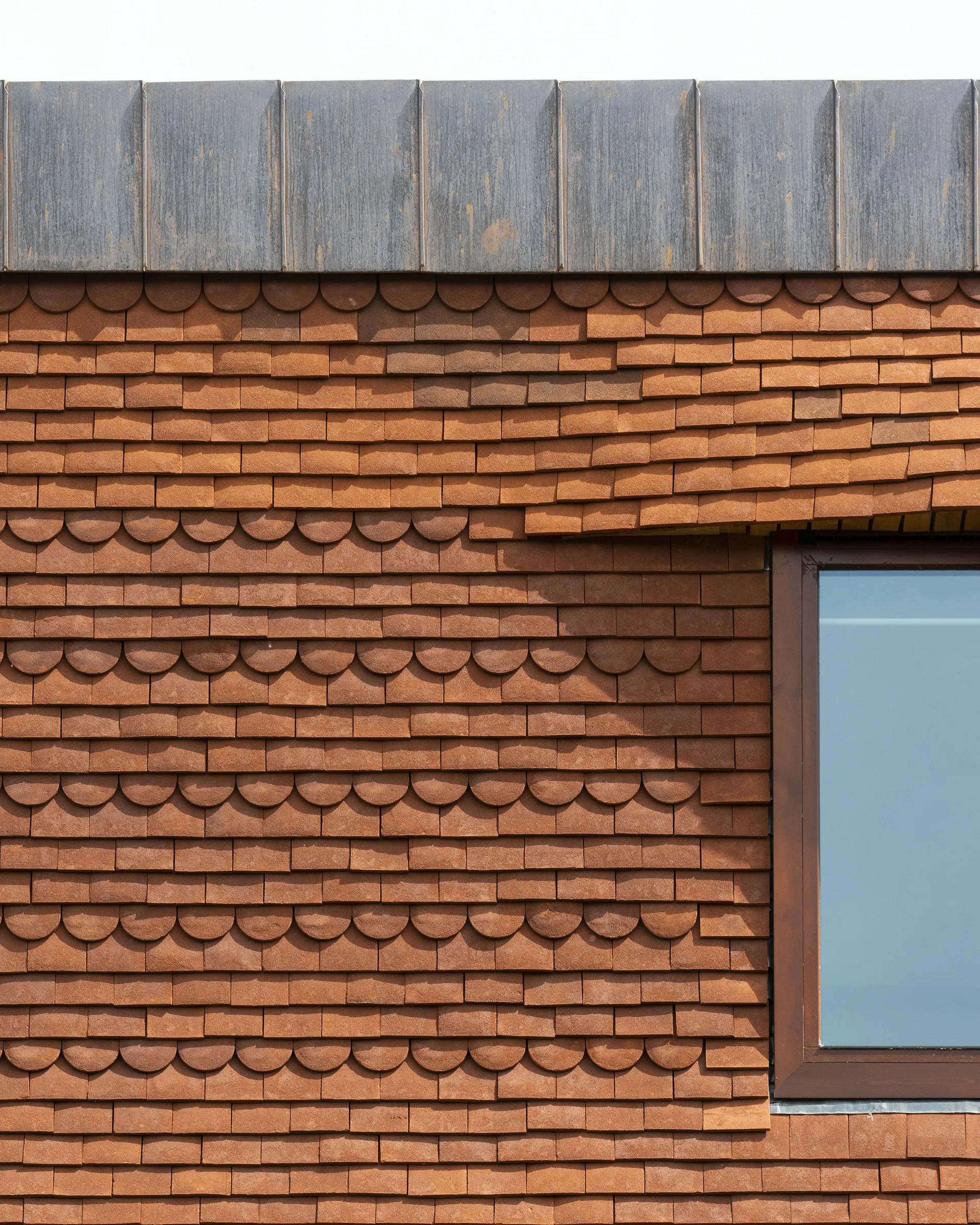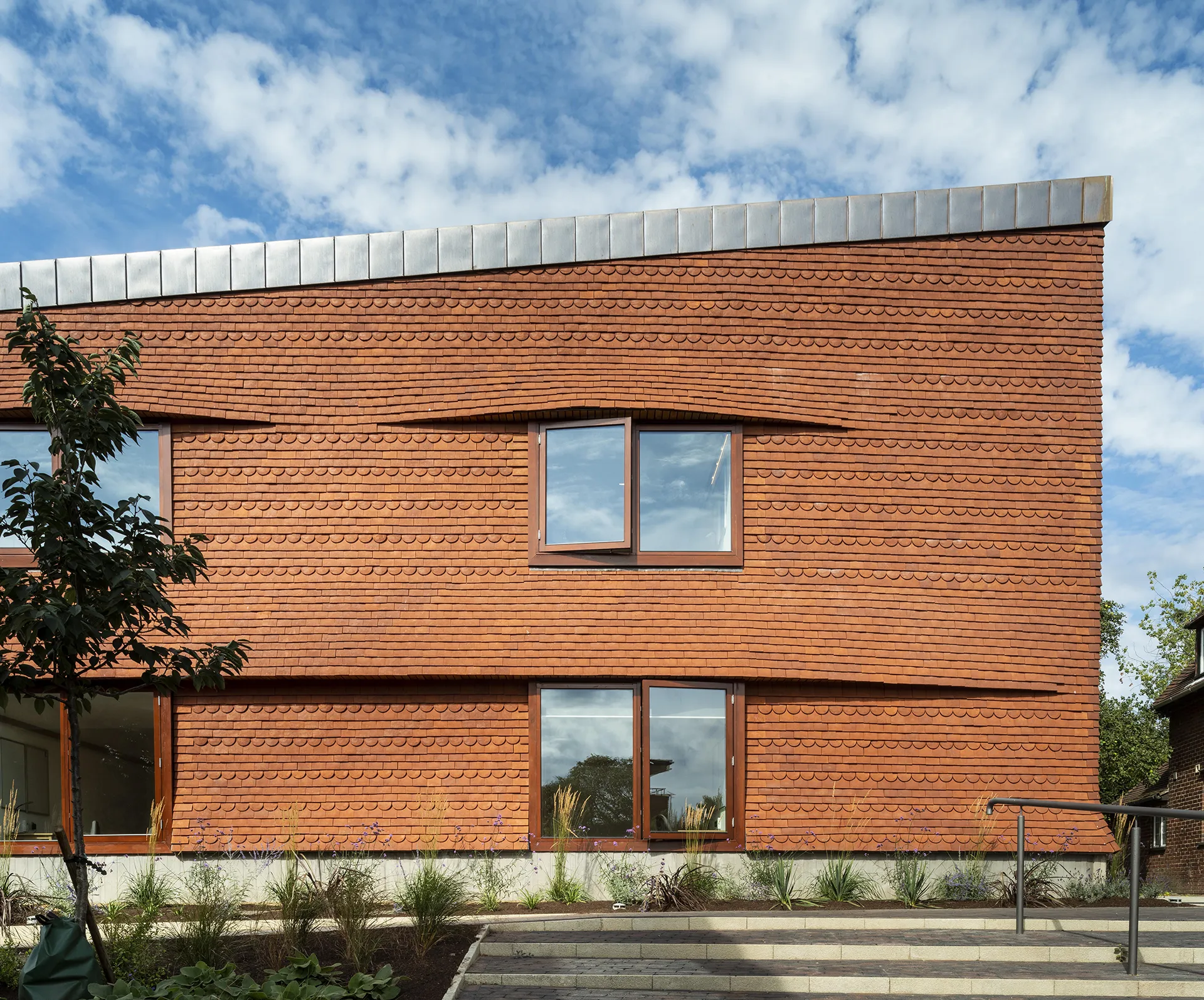 A large proportion of external surfaces required cladding, and the impact of the Keymer Churchill Red makes all the difference. The handmade tiles, manufactured at our Ewhurst factory, are a testament to the quality of craftsmanship the manufacturer's Heritage Services team are renowned for.
The traditional methods of construction, exemplified by the Keymer Churchill Red tiles, reflect the dedicated Arts and Crafts style found in the surrounding architecture. But the architects choice to juxtapose that style with board marked concrete cladding, a nod to Brutalism, has created a truly unique building. One celebrating quality materials and time-honoured techniques.
What products did we use?